Dom Flemons to Headline RiddleFest June 22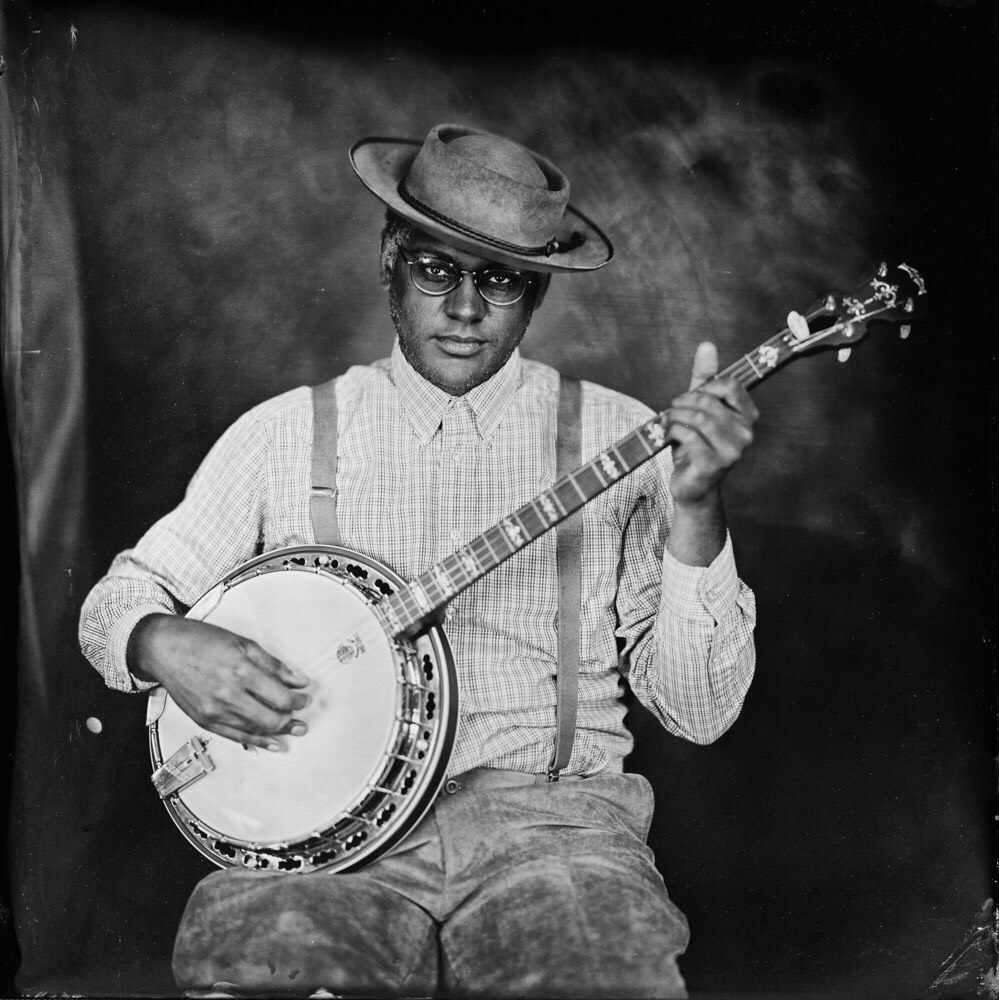 Traditional Voices Group is pleased to announce its lineup for RiddleFest 2019 on Saturday, June 22, 7-9 PM, at the Burnsville Town Center. Dom Flemons will headline. Co-founder of the Carolina Chocolate Drops and Grammy Award winner, Flemons is known as "The American Songster" because his musical repertoire covers nearly 100 years of American folklore, ballads and tunes. Bill and the Belles and Griffith Chapel Singers will open the evening. Tickets for the concert are $20 and will be available on Eventbrite.com or through the Burnsville Town Center about two months prior to the concert. RiddleFest is produced annually to honor the contributions of Lesley Riddle to the development and history if country music.
Flemons is a music scholar, historian, record collector and multi-instrumentalist, being expert on the banjo, fife, guitar, harmonica, percussion, quills, and rhythm bones. He is originally from Phoenix, Arizona and currently lives in the Washington, D.C. area. In 2018, Flemons released the album Dom Flemons Presents Black Cowboys on the Smithsonian Folkways record label. The album has spent 31 consecutive weeks on Billboard Bluegrass and charted on both Folk radio and Traditional Folk radio charts. In 2014, he released a critically acclaimed solo album Prospect Hill through Music Maker Relief Foundation.
Flemons has been a professional touring musician for the past ten years and has traveled around the nation and the world presenting traditional folk and roots music to diverse audiences. He's performed with leading musicians such as Old Crow Medicine Show, Taj Mahal, Guy Davis, Mike Seeger, Joe Thompson, Martin Simpson and Boo Hanks and performed as a soloist at prestigious venues such as Carnegie Hall, Cecil Sharp House, the Grand Ole Opry, the Opening Ceremony for the National Museum of African American History and Culture, National Cowboy Poetry Gathering, Newport Folk Festival and represented the United States at the 2017 Rainforest World Music Festival in Kuching, Malaysia.
Flemons has been featured on David Holt's State of Music on PBS and launched a podcast, American Songster Radio, on WUNC Public Radio. In 2005, Flemons co-founded the Carolina Chocolate Drops, who won a Grammy for Best Traditional Folk in 2010. In 2016 the group was inducted into the North Carolina Music Hall of Fame.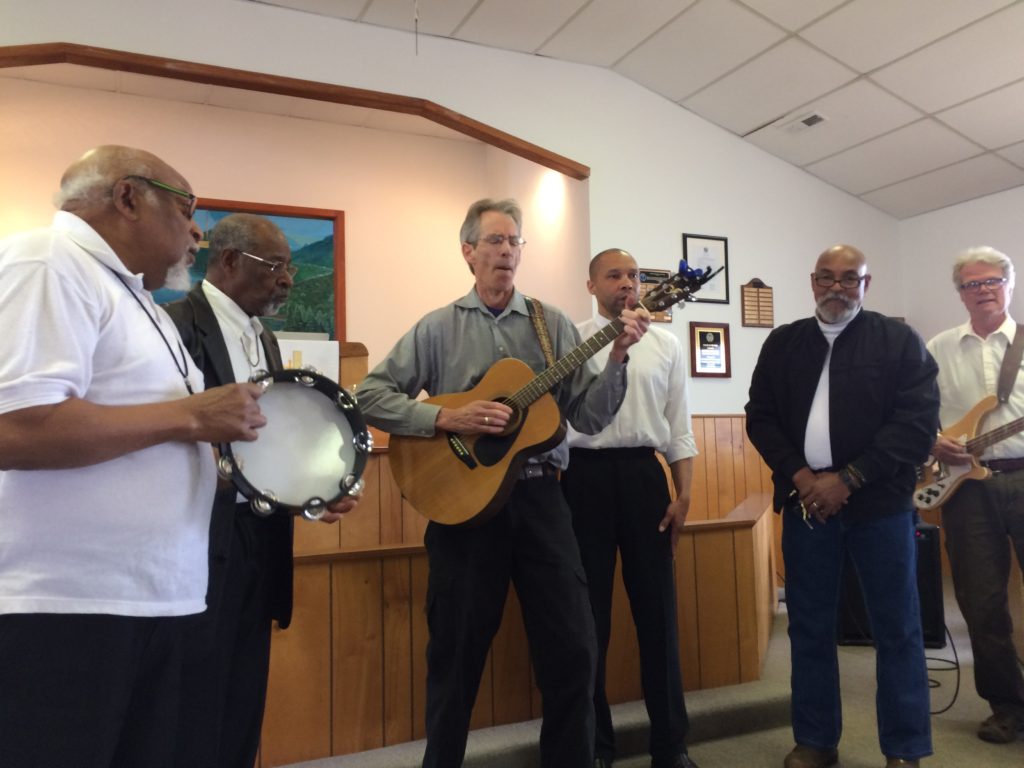 The evening will begin with gospel tunes sung by the Griffith Chapel Singers, a small choral group associated with the church and family of Lesley Riddle.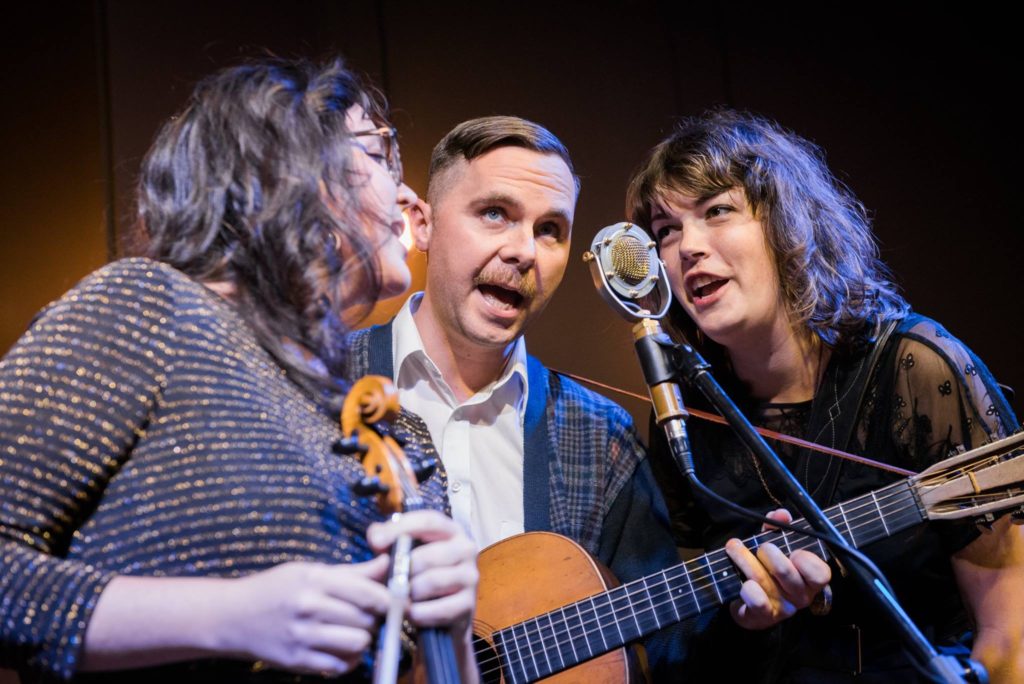 Bill and the Belles, house band for the Birthplace of Country Music Museum, will follow. Their music and styling are inspired by the music of East Tennessee that was popularized out of Bristol in the late 1920s. No Depression, The Journal of Roots Music notes that Bill and the Belles "may be the most innovative modern interpretation of vintage roots music." Kris Truelsen, the band's leader, is producer and host at WBCM – Radio Bristol and an avid student of early country music. For Bill and The Belles performances he draws inspiration from such classic band leaders, or "crooners," as Riley Puckett, Jimmie Rodgers, Cliff Edwards, Bing Crosby, and Leon Redbone as well as Buddy Holly, Merle Haggard, Marty Robbins, and Roy Orbison. The band's sound is completed by Kalia Yeagle (fiddle, guitar, vocals) and Grace Van't Hof (banjo, banjo-ukulele, vocals). Their debut album Dream Songs was released to popular press acclaim last summer.
The annual RiddleFest Seminar, "Old Songs, Fresh Voices" is scheduled for 3-4 PM at the Burnsville Town Center. Flemons and Truelsen will discuss the elements of old time music that stimulate their song writing and performance styles and demonstrate how they translate it for modern audiences. The seminar is free and open to the public.
RiddleFest 2019 is produced annually by Traditional Voices Group and sponsored by Yancey County Travel and Tourism and the Town of Burnsville. Information about RiddleFest may also be found on Traditional Voices Group's Facebook page or through the Burnsville Town Center.